Dr. Thomas Pane Answers A Liposuction Question
Sometimes patients contact Atlantic Coast Aesthetics because they are displeased with the results of a procedure they had done elsewhere. This was the case with the patient who asked our ACA Question of the Week on Twitter. She writes, "I had liposuction 8 weeks ago and 1.5 liters removed from [my] abdomen, arm and back. I feel like not enough fat was removed. and I'm asking my surgeon for a redo. If he won't do it then I will seek a different surgeon. Does it look like I need more fat removed? Maybe I need a tummy tuck. I have no loose skin or stretch marks and only one child via C-section at 33 weeks' gestation." Dr. Thomas Pane, our Chief Medical Officer and founder, found this case interesting because of the photos that accompanied it as well as the broader implications of what liposuction can and can't do and understanding how it works from a patient perspective.
Dr. Pane said that the photos showed good, healthy skin, as the patient reported. However, the patient did not state her height and weight, making it difficult to fully assess the situation accurately. There is some fullness present in the pictures, but he cautioned that at only eight weeks out it is somewhat early to be able to accurately assess the final results of the liposuction. Some subsurface swelling and even fullness is not uncommon for three to six months while the remaining subcutaneous fat deposits readjust and redistribute themselves, but this is hard to say relying strictly on photos.
One consideration Dr. Pane brought up was the question of legal restrictions on how much fat can be removed from a patient via liposuction in an outpatient setting. In Florida, the law states that no more than 4 liters of fat can be removed under these conditions. Some surgeons are overly cautious about how much fat they remove, but it is rare to find a person who has 4 liters of fat to remove through liposuction, so 1.5 liters is not an unusually small or large amount.
At this stage and for this patient, Dr. Pane said what should be happening is the hardness that accompanies abdominal liposuction should be abating and the swelling is starting to go down. The patient is advised to continue wearing the compression garment and utilizing massage as she should have been instructed for aftercare to help even out the surface of the abdomen. It is important to keep in mind that the final results of a liposuction will not be visible for at least 3-6 months, and while the patient is still healing from the original procedure, a revision would be a poor idea because of the additional risk of complications arising from adding further tissue insult to the areas in question.
Good surgical practices employed by a reputable surgeon with a substantial resume of good results and experience with a wide range of body types are the patient's best defense against possible problems with the outcome of any cosmetic procedure. In addition, understanding the capabilities and limitations of the procedure and having a clear picture of how long the healing process can be projected to take, in conjunction with rigorous adherence to postsurgical care instructions, can help shorten the healing process and enhance the final results.
One of the best ways to vet a cosmetic surgeon is by asking for a synopsis of what to expect before, during and after the surgery. Reputable surgeons will generally give a window of healing periods, an idea of what complications may arise and how to prevent or deal with them should preventative measures fail and what results the patient can realistically expect. Every body is different, and surgeons who take a "cookie cutter" approach are not necessarily poorly trained or unskilled, but they may not be using the right approach for a given patient's needs.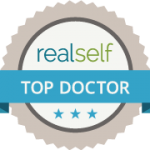 If you would like to ask a question about cosmetic surgery, but were unsure where to turn for real, honest answers, the staff of Atlantic Coast Aesthetics are always happy to "talk shop" with you! Simply email us at http://acplasticsurg.com, call us at (561) 422-4116 or follow us on Facebook and Twitter. Your question could very well be answered live on the air by Dr. Pane during an upcoming Google Hangout as ACA's next Question of the Week! At ACA, we believe patient education and information is the first step to a beautiful body, and the only bad question is the one you don't ask!






*Individual results may vary