Dr. Thomas Pane, MD Founder Of Atlantic Coast Aesthetics
Dr. Thomas Pane, MD  graduated from the prestigious University of Connecticut Medical School, following up his formal education with a five-year stint affiliated with Tufts University School of Medicine as a general surgery resident at Baystate Medical Center, located in Springfield, Massachusetts. After his residency he trained for two years at Detroit Medical Center under the auspices of Wayne State University as a plastic surgeon. He is board-certified by both the American Board of Surgery and the American Board of Plastic Surgery, ensuring the highest quality of care for all his patients.
Dr. Pane specializes in minimally invasive plastic procedures and treatments as well as cosmetic surgery of the breast, face and body, including the vaginal area. Among other procedures, he offers:
Breast enhancement and reduction
Tummy tucks
Facelifts
Male breast reduction
"Mommy makeovers"
Vaginal reconstruction and rejuvenation
Brazilian butt lift
And more!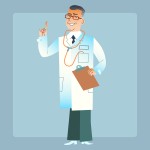 Among Dr. Thomas A. Pane's impressive credentials are journal articles on various forms of cancer and treatments for them, burn treatment and aftercare, aneurysm and pseudoaneurysm and others, in both leading and supporting researcher and author roles. He brings over 15 years of experience to every procedure he undertakes, and his primary concern and consideration is enhancing and restoring a patient's youthful, vibrant appearance from head to toe while carefully monitoring the safety and health of his patients. As the founder of Atlantic Coast Aesthetics, Dr. Pane offers compassionate care coupled with the latest in surgical techniques and processes to ensure the best outcome for every patient and procedure.
Atlantic Coast Aesthetics was founded to give patients access to high-quality care covering a wide array of services. Dr. Pane undertook extensive training and developed an interest and expertise in all areas of cosmetic surgery such as face, breast and body. He also offers specialized procedures such as fat transfer (Brazilian Butt Lift), vaginal rejuvenation, labiaplasty and selected transgender procedures. He is also a sought-after surgeon for corrective, revision or secondary procedures. Atlantic Coast Aesthetics has treated patients throughout Florida and from many other states and abroad. We combine an attentive, family-style atmosphere with the latest techniques to provide our patients with an outstanding all-around experience.
Dr. Pane's credentials speak for themselves, but so does his record. Healthgrades.com gave him a 4.5 out of 5 rating for overall patient satisfaction. He has never been sanctioned or had a malpractice action against him, a distinction unto itself in today's litigation-happy culture. His profile on Realself.com, the plastic surgery world's answer to Angie's List, consistently shows 4- and 5-star ratings from patients who have found his bedside manner, willingness to explain procedures and listen to patients' needs and wants without rushing or prejudging them to be beyond reproach. This dedication to his patients and the results he delivers speaks to his genuine desire to give every patient the quality of life and beauty they desire.
Everyone wants to put their best face forward, and people in West Palm Beach know having access to a great plastic surgeon is the first and most vital step in getting a great outcome. No matter what your cosmetic surgery needs are, from minimally invasive wrinkle-fighting treatments to major reconstructive surgery, Dr. Pane can help. With nearly two decades of training and experience, genuine care and concern for the best interests and needs of his clientele and the latest equipment, Dr. Thomas A. Pane is the first and last name in cosmetic and plastic surgery in Palm Beach. If you want to look younger, feel better and be proud of every part of your body again, Dr. Pane welcomes the opportunity to serve you. Simply call 561-422-4116 or click here for a consultation and see how Dr. Pane and Atlantic Coast Aesthetics can help you love the skin you're living in.
Dr. Thomas A. Pane, MD
Atlantic Coast Aesthetics
11911 US 1, Ste. 120
North Palm Beach, FL,33408
(561) 422-4116







*Individual results may vary